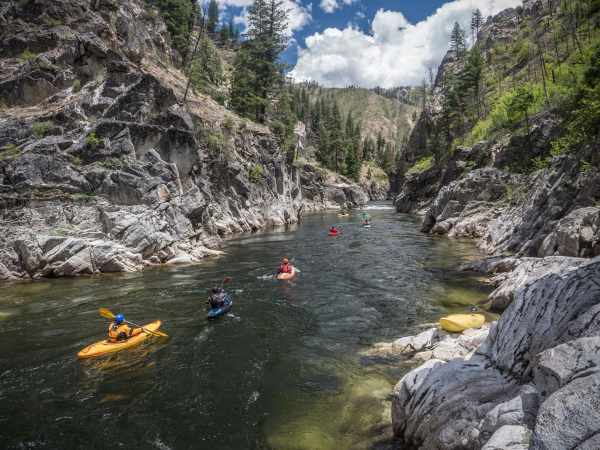 Here is the EIS for the proposed Stibnite gold mine on the South Fork of the Salmon River in Idaho.
"It's all about the dollar for Midas (the mining company), when environmental recovery doesn't produce the returns they are going to do what every other mining company has done and do what's best for their bottom line," said Nic Nelson of Idaho Rivers United. "You can see some of that in the current proposal their proposal for cyanidation doesn't even meet the requirements for Idaho law, but instead of changing their current proposal, they are looking to change and relax the environmental regulations."

But mining doesn't operate the way it used to, and Mckinsey Lyon told us mining in the U.S. is one of the most regulated industries in the world, this project requires 50 different permits.

She tells us the project would bring 500 good-paying jobs to rural Idaho, the plan calls for a 20-year lifespan with the last three years for cleanup and restoration.

"We have to do it right. We are no longer in a place where mining happens in a way that we are not thinking about the environmental consequences, said Lyon. "We have a new modern ethos around how it has to be done, a regulatory environment that demands it and a public that demands it."
Seems like the mining company should get a new name.
Mining in the area dates back more than a century and has resulted in two open pits, including one that has been blocking a salmon spawning stream since the 1930s. The site also has extensive tailings left from mining operations that are the source of elevated levels of arsenic.

Previous mining companies walked away, leaving cleanup to U.S. taxpayers. The U.S. Environmental Protection Agency has spent about $4 million since the 1990s restoring habitat, work that would be mostly removed with new mining.

Midas Gold says its plan includes restoring the area so that fish can move upstream past the mining area.