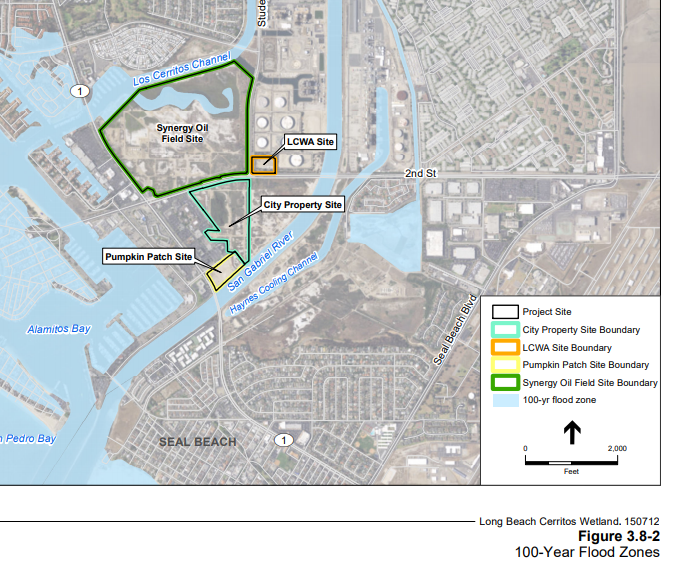 Keeping an eye on this:
Environmental impacts of restoring Los Cerritos Wetlands have been studied, and that report is ready for certification. This is an Environmental Impact Report (EIR) for the overall conceptual restoration plan, according to Mark Stanley, Los Cerritos Wetlands Authority's executive director. That means another EIR will be required for each specific wetlands restoration project.
The LCWA is a joint powers authority that governs the wetlands and is responsible for the land owned by the public. It includes representatives from the cities of Long Beach and Seal Beach, the state Coastal Commission and the Los Angeles and San Gabriel Rivers and Mountains Conservancy.
Los Cerritos Wetlands Land Trust here.
Conceptual plan here.
Some technical data here.