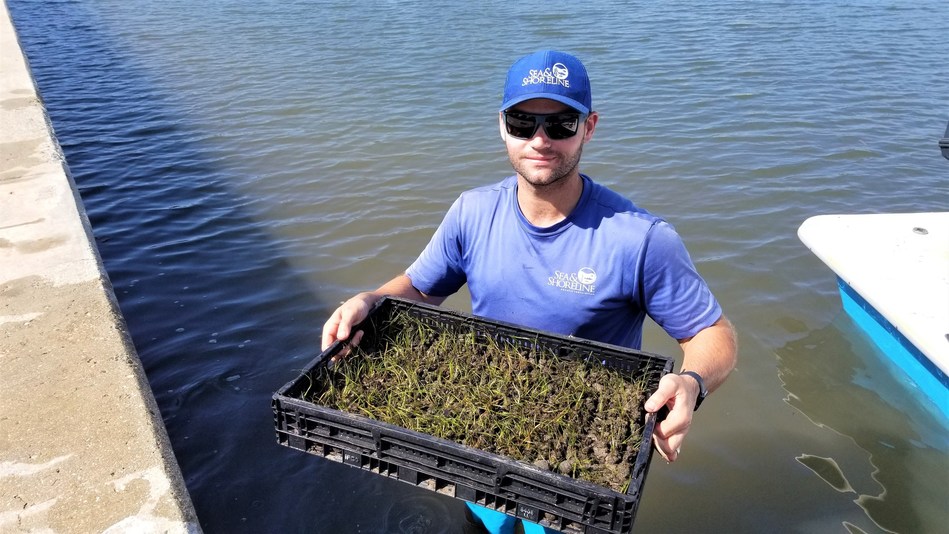 Company called Sea & Shoreline in Florida competes a seagrass restoration project, puts out press release:
Mercabo Cove is one of GICIA's (Gasparilla Island Conservation & Improvement Association) largest projects. The site was once dominated by large buildings, concrete, and expansive seawalls, but since 2016, GICIA has planted over 3,000 native plants and installed rip rap and reef balls to improve the water and the area's overall aesthetics. As one of the final steps in the project, GICIA wanted to install seagrass to further aid in water quality improvement, sediment stabilization, and nutrient sequestration.
"Seagrass is one of the most productive ecosystems in the world," said Sea & Shoreline Lead Biologist Ryan Brushwood. "It provides a variety of solutions, such as improving water quality, and providing food and shelter for marine life. We are thrilled to be working with the GICIA to transform this industrial site into a conservation habitat."
"The final step of this restoration project has been the installation of seagrass, which if successful, will increase our efforts to improve habitat and water quality within the Cove," said Misty Nichols, GICIA Executive Director.
GICIA can be found here.