An expert on sea grass I interviewed said an interesting thing:
In Miami, there are places that are high demand because they're a certain height over sea level. They were low demand places, but now developers are realizing the value of those places.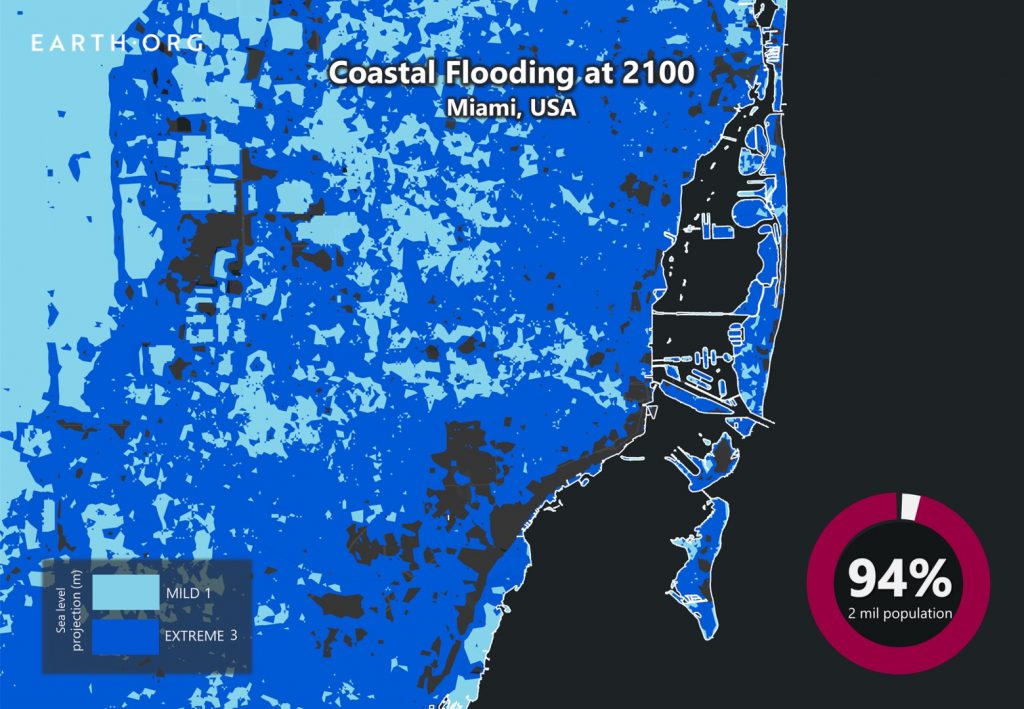 I hadn't heard this before and went looking. Sure enough, the real estate market in Miami is changing. Neighborhoods far from the beach — and relatively high — that have been left to the poor and working class are seeing new demand from developers who think the beach will be moving.
Obviously, it has an impact on low-lying areas that are the most heavily developed. Florida Chief Resilience Officer Julia Nesheiwat wrote a report on her way to the Trump White House recommending the government take action.
Her blueprint includes steps already in the works like stricter building codes but also potentially controversial measures like disclosing flood risk to home buyers, home buyouts and vulnerability studies for cities and counties.
"Florida's coastal communities and regions do not have time to waste and need a partner at the highest level to help manage and prepare against impending threats," wrote Nesheiwat, who took a job with the Department of Homeland Security after six months in Florida.

(The report) assumes people will realize that flood-prone properties are bad investments slowly and not abandon certain areas all at once, like if a hurricane hits or if something critical like a bridge or water treatment plant fails.
All those people are going to have to go somewhere. This has environmental justice implications, according to one community activist:
Harewood had a realization, one that he illustrates with his hands. One hand represents the city of Miami Beach. The opposite hand, moving like the incoming tide, demonstrates how the seas will eventually rise, potentially bringing the coastline of South Florida closer to Miami's historically black neighborhoods — properties like his investments in Liberty City that sit on comparatively higher ground.
"Oh, Miami Beach is going under, the sea level is coming up," Harewood said. "So now the rich people have to find a place to live. My property is 15 feet above sea level, theirs is what? Three under?
"So OK," he said, taking on the voice of a rich developer, "let's knock down the projects, and we move in and push them out."